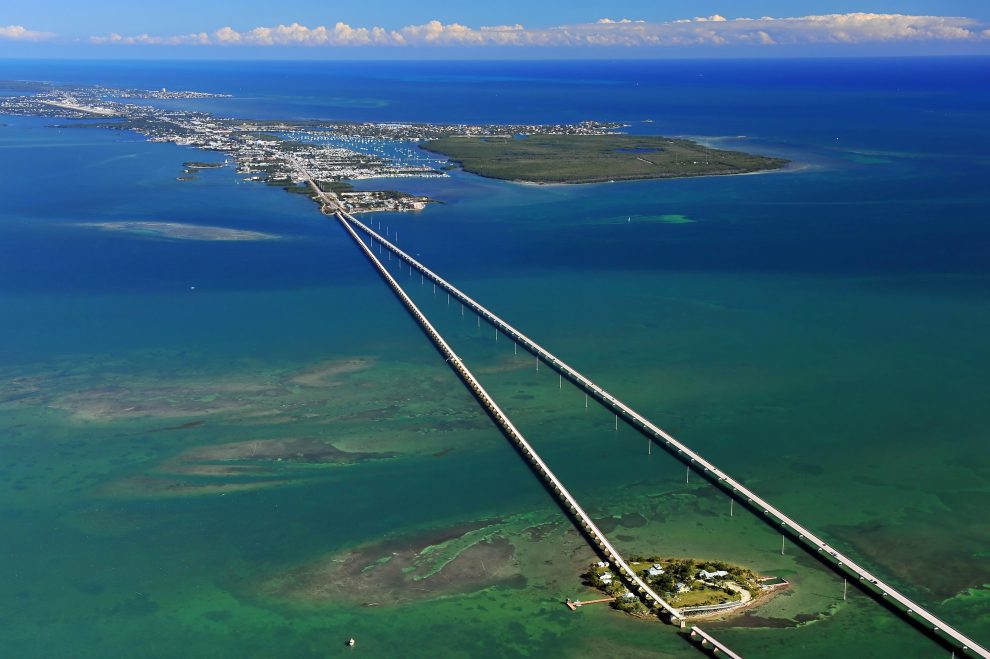 Berkshire Hathaway HomeServices Knight & Gardner Realty of Key West Acquires Market Leader in Marathon & the Lower Florida Keys
Union with Middle Keys Market Leader Gives the brokerage entrance to important markets of Marathon, Key Colony Beach, Duck Key, Grassy Key, Big Pine Key, Summerland Key, Cudjoe Key, Sugarloaf Key and surrounding areas
KEY WEST, FL (Dec. 31, 2018) – Berkshire Hathaway HomeServices Knight and Gardner Realty today announced the acquisition of Christie's American Caribbean Real Estate Middle and Lower Keys. The latter now operates as Berkshire Hathaway HomeServices Keys Real Estate.
Through the union, Knight & Gardner Realty adds a market-leading brokerage, 24 seasoned agents and access to the vibrant Lower and Middle Keys markets. Ginger Henderson, 35-year owner of American Caribbean Real Estate of the Middle & Lower Keys, will remain with BHHS Keys Real Estate as an agent and mentor to the group.
"We are thrilled to join forces with one of the most respected brokerages in the Florida Keys," said Will Langley, president of Knight & Gardner Real Estate & Keys Real Estate. "Ginger and her team are highly regarded in the region for their skill, integrity and expertise in resort and high-end property. We're proud they will represent our growing brokerage family and the Berkshire Hathaway HomeServices network."
Henderson, who wanted to focus more on her sizeable book of business in the region, sought an acquisition that would bring her agents a respected brand and suite of tools and resource to help them grow their businesses. "I spoke to many suitors," she explained. "For me, Berkshire Hathaway HomeServices Knight & Gardner Realty was the obvious choice. The Berkshire Hathaway HomeServices brand carries the name of one of the world's most trusted and respected corporations, and Knight & Gardner Real Estate is the top-rated brokerage in the Florida Keys. Together, we'll sell a lot of real estate and satisfy many more clients."
With their network membership, Keys Real Estate agents gain access to Berkshire Hathaway HomeServices' Global Network Platform, a powerful tool suite driving lead generation, marketing support, social media, video production/distribution and more. The network also provides global listing syndication, relocation referrals, professional education and the exclusive Luxury Collection marketing program for high-end listings.
Gino Blefari, president and CEO of Berkshire Hathaway HomeServices, applauded the merger. "The combination of Knight & Gardner Real Estate and Keys Real Estate will dominate the Florida Keys for years to come," he said. "We're eager to support this growing brokerage family every step of the way."
About Berkshire Hathaway HomeServices Knight & Gardner Realty
Knight & Gardner Realty is a full-service real estate brokerage serving Key West, the Lower, Middle and Upper Keys and the Outlying Islands. The brokerage, founded in 1957, is Key West's oldest real estate company and a perennial market leader. Visit www.keysrealestate.com.
About Berkshire Hathaway HomeServices
Berkshire Hathaway HomeServices, based in Irvine, CA, is a real estate brokerage network built for a new era in residential real estate. The network, among the few organizations entrusted to use the world-renowned Berkshire Hathaway name, brings to the real estate market a definitive mark of trust, integrity, stability and longevity. The brand was recognized as Real Estate Agency Brand of Year and Most Trusted Real Estate Brand in the 2018 Harris Poll EquiTrend Study. It was also honored for "Highest Overall Satisfaction for Repeat Home Sellers Among National Full Service Real Estate Firms" in J.D. Power's 2018 Home Buyer/Seller Satisfaction Study. Visit www.berkshirehathawayhs.com.
Contact:
Kevin Ostler
(949) 794-7980
kevinostler@hsfranchise.com
Will Langley
(305) 394-9020
will@keysrealestate.com