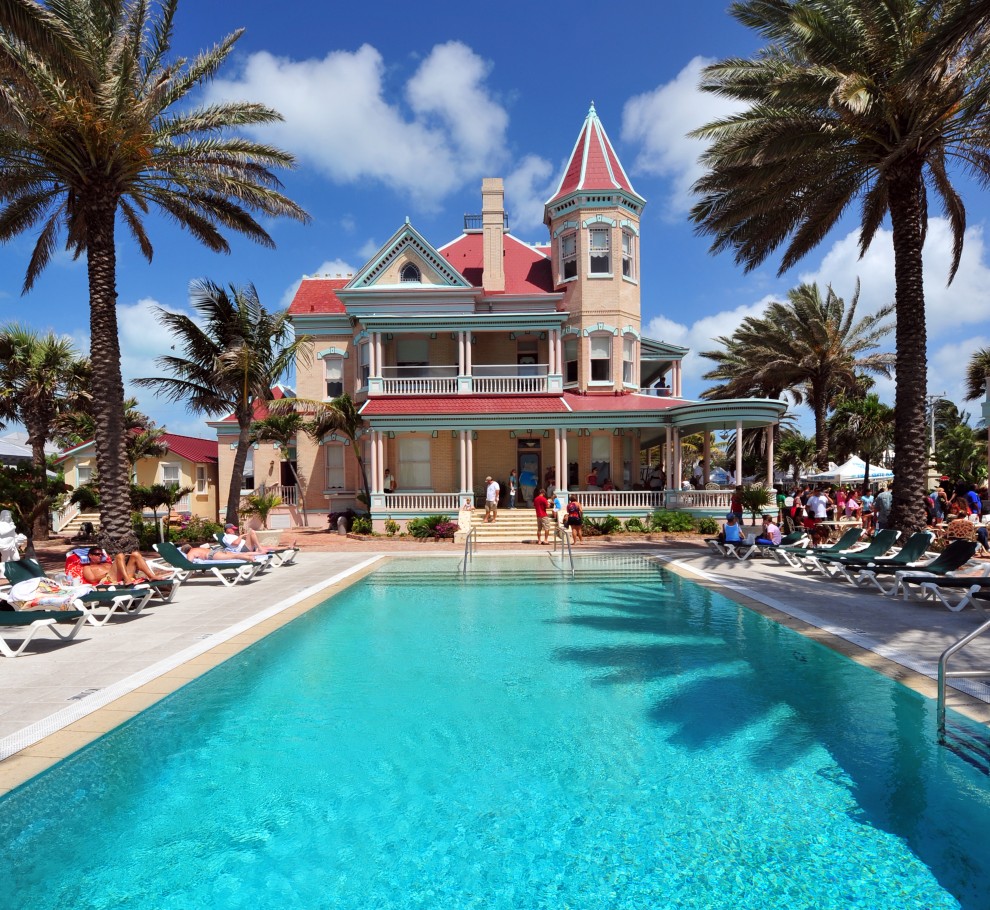 The Top 10 Most Expensive Houses in Key West
Key West is a small town of just over 25,000 on an island that barely covers six square miles. But it's a tiny gem – America's only Caribbean paradise, a tropical beachside resort town, and a legendary party locale. The variety of activities and amenities, cultural quirks, and crazy characters that can be found on the island is truly amazing and more than justify Key West's reputation as one of the most unique and eclectic communities in the country. Most of those who live there love it, and many more would love to live there, making Key West real estate some of America's most desirable.
Check out the Top 10 below!
To view more details, click the property image.
Besides the obvious perks like blue water, white sand, and swaying palms, a major attraction of Key West real estate is the selection on offer. The historical character of the island, the influence of the diverse communities that have called Key West home, and the ebb and flow of development and architectural fashion have all contributed to produce a literal museum of homes. Eleven distinct neighborhoods tempt prospective buyers with residences that run the gamut from restored 19th century bungalows through suburban houses, modern condos and beach front vacation homes to palatial estates on private islands.
With the quality and character of homes on offer, and given that the location is good to say the least, it should be no surprise that real estate on Key West can come in at the upscale end of the price range. However, once you sit down for an honest comparison with luxury home prices in other high-value destinations across America, or even along the Palm Beach – Miami strip, Key West real estate begins to look like a real bargain. And while it's true that detached homes in the six-figure plus price range up north often boast more square feet and much larger lots, Key West has the location thing going in spades. Internationally famous resort, cruise ship port of call, world class big game fishing, ditto for SCUBA diving, incredible boating and water sports, golf, fine dining, busy art, music, and festival scenes – Key West checks all those boxes and more. But that is not to say that size is not available on the island. Expansive lawns, lush gardens, and numerous palm trees are easy to find, particularly when you get into the eight-figure range.
The upper up-scale real estate market in Key West is a lot of fun to explore. The restored historical residences alone are more than worth a tour, and because of the strong influences of island culture and architecture, the modern properties emanate an elegant simplicity and refinement that is hard to find among the higher-end properties up north around Miami. Key West luxury homes are truly unique inside and out, and, if not on the water, many are no more than a bike ride away from the beach or attractions like Old Town, Duval Street, or Mallory Square. Seeing is believing, so come on along as we take a look at the upper levels of the Key West real estate market – the most expensive houses in Key West.