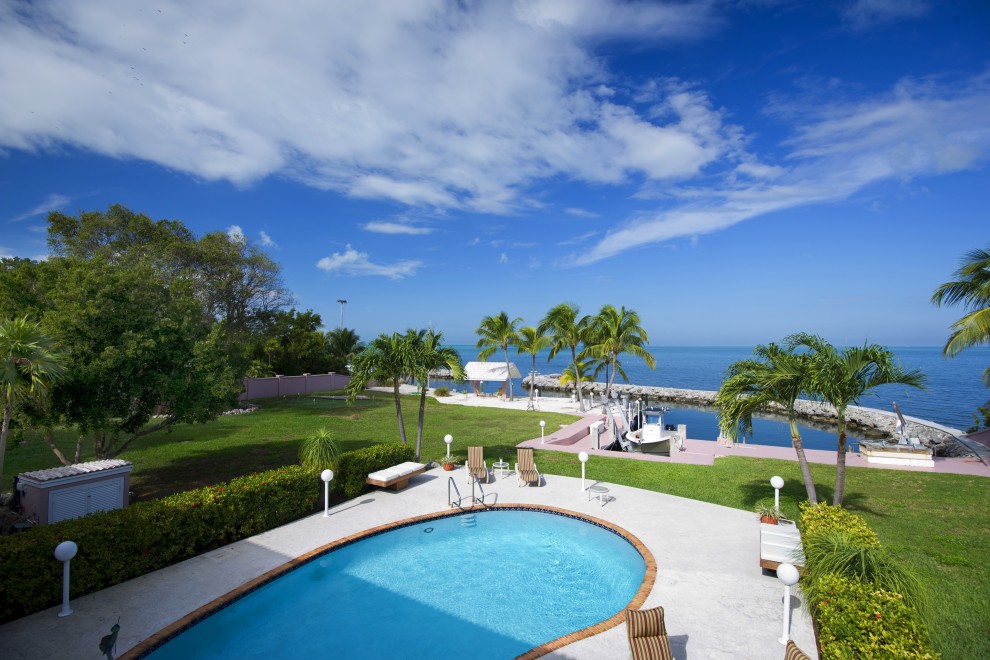 New Town Homes for Sale in Key West, Florida
Since the 1940s, Key West has been doubled in size by dredging and landfilling, with buildable area expanding towards the east and the channel between Key West and Stock Island. The furthest eastern end of the island is known as New Town, considered by some to include Midtown East from 1st Street, but identified on most local real estate maps as the area lying to the east of either 9th Street or Kennedy Drive. New Town is a residential subdivision developed in the mid-20th century to provide wide streets, large lots and rambling bungalow and ranch homes for Key West residents wanting alternatives to Old Town's small homes and busy streets.
The New Town neighborhood features a wide range of residential housing options and much of the island's non-tourism related commercial activity. New Town is the location of the island's malls and shopping centers, and national retailers such as Winn Dixie, Sears, Home Depot, Office Depot and more. The neighborhood gives easy access to movie theaters, schools, ball parks, and the Key West International Airport. New Town boasts some major island attractions: Smather's Beach with its 2.5 miles of sidewalk and white sand beach along with the easiest beachfront parking in town, the Fort East Martello Museum, and the City Marina and historic Charterboat Row at Garrison Bight.
New Town is the best residential area in Key West for enjoying boating and associated water sports.Any location in the neighborhood is minutes from open water access to the Atlantic and Gulf via a boat ramp where 11th Street meets the Riviera Canal. The canal runs along the southern edge of New Town and empties into the Cow Key Channel between Key West and Stock Island. Along with immediate access to the waters around Key West, the channel connects New Town boaters with the Cow Key Marina, Hurricane Hole Marina, Sunset Marina and Key West Yacht Club. The residential blocks along the south side of Riviera and Sunrise Drives are unique in Key West, with homes fronting the canal to offer their owners waterfront opulence along with seawall docking.
New Town has more of a classic Florida feel than any other island neighborhood. The original New Town homes for sale Key West were constructed in the 1950s and '60s, and most were typical Florida-style concrete block structures with terrazzo floors made of finished concrete showing exposed marble chips on the surface. Many of the homes for sale in New Town Key West have now undergone flooring and cabinetry upgrades. Affordable prices, larger yards, private driveways and plenty of street-side parking attract many island families to the area. New Town is also the location of several nice condominium developments. La Brisa and Key West By The Sea are on Highway A1A just across from Smathers Beach, and the luxurious ocean-view Key West Beach Club offers open water views.
Whether you are in the market for beachfront luxury, water access, or family space, New Town is the place for great selection and prime location. Berkshire Hathaway Home Services Knight & Gardner Realty knows New Town. Let us schedule a tour for you soon.